In english
RAOUL WALLENBERG ACADEMY
A short summary of who we are and what we stand for.
Raoul Wallenberg Academy is acting in the spirit of Raoul Wallenberg, by supporting young people to find the courage to make a difference and to take action for equal rights. We cultivate the four qualities common to positive change-makers in society such as Raoul Wallenberg: empathy, courage, leadership and cooperation. We do this by offering tools, education and long-term school projects.
Raoul Wallenberg Academy was founded in 2001 by, among others, Raoul Wallenberg's sister Nina Lagergren.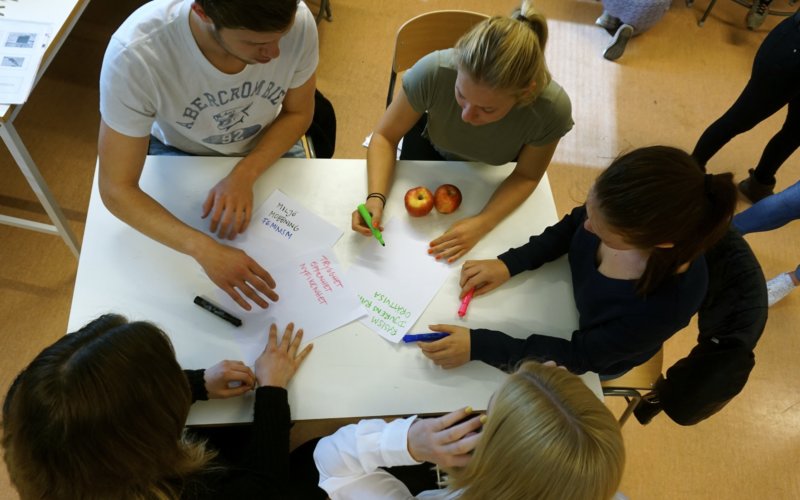 RAOUL WALLENBERGS DAY
Raoul Wallenbergs Day occurs on 27th of August, the national day for equal rights, and civil courage. This is the first national day in Sweden to commemorate and honor a civilian. During the day, the Raoul Wallenberg Prize is awarded to a person in Sweden who is working in the spirit of Raoul Wallenberg, mainly through increasing knowledge among children and youth regarding xenophobia, intolerance, and equal rights. 'Ungt Kurage' is also awarded on Raoul Wallenbergs Day, this is a prize for five youths that have acted with civil courage to create a more humane society. These youths are awarded with a trip to Budapest, where they follow the footsteps of Raoul Wallenberg and learn how important civil courage still is today and how they can keep inspiring other youths to also act with civil courage.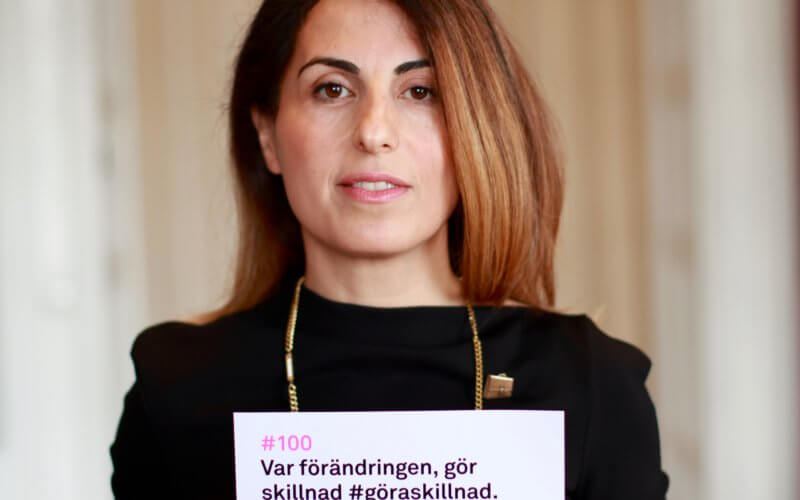 RAOUL WALLENBERG PRIZE
Raoul Wallenberg prize was instituted 2013 and is awarded on Raoul Wallenberg's day. The prize goes to a person that has works in Sweden in Raoul Wallenberg's spirit, through knowledge increasing efforts for children and youth about xenophobia, intolerance and all humans equal value. Raoul Wallenberg prize is awarded by Raoul Wallenberg Academy with support from the government. The prize sum is 100 000 SEK and shall go to continued knowledge increasing efforts.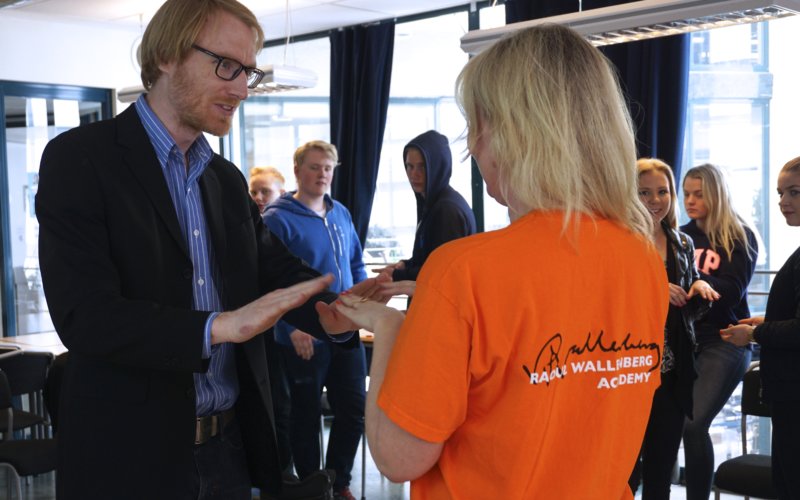 TRAINING PROGRAMS
Raoul Wallenberg Academy provides numerous of leadership programs for mainly students, but also some for teachers. There are three programs; 'Det goda ledarskapet', Train-the-Trainer/Train-the-Student and Bootcamp for social entrepreneurs. The Train-the-Trainer/Train-the-Student and 'Det goda ledarskapet' programs aim to help students to build and be grounded in their values, and build leadership skills in students for a more human society. Bootcamp for social entrepreneurs is a program that focuses on social entrepreneurship amongst youth.
The Cube-method "Every person can make a difference" aims to inform students about human rights and equality. As part of the project, black "cubes" (2*2*2 meters), are sent to selected high schools around Sweden. The students are given the opportunity to creatively interpret one of the thirty human rights from the UN Declaration of Human Rights. This is done through texts, images, film, theater, or installations inside the cube. The students also discuss human rights, civil courage, and how one can make a difference, with the help of the pedagogical toolkit provided as part of the project. Download the toolkit here.
On Raoul Wallenberg Day, the cubes are put on display in Stockholm, with the purpose of initiating debate about human rights, civil courage, and equality, with Raoul Wallenberg as a source of inspiration.
Through a cooperation with the Swedish Institute we are now working with schools in New York, Paris, Madrid and Budapest.
Here are the international schools working with the Cube-method. Each school is assigned a partner school in Sweden.
Paris, France – Lycée D'Arsonval partnership with Hersby high school on Lidingö, Stockholm
Budapest, Hungary –Szerb Antal High School partnership with Långsjöskolan in Rimbo, Norrtälje
New York, U.S. –  Hight School of Art & Design partnership with Bessermerskolan and Lidingö school for learning disabilities
Madrid, Spanien – IES Principe Felipe partnership with Young Business Creatives, YBC Nacka.
Contact us
For more information about the Cube-method contact Philip Hjalmarsson
For all other inquiries please contact Martina Högberg
YOUR PERSONAL INTEGRITY IS A HUMAN RIGHT WHICH WE PROTECT!
On 25 May 2018 the EU's new General Data Protection Act (GDPR) takes effect, which is an important and positive change regarding how we will process your personal data. We welcome this strengthened protection for individual personal integrity. Your private integrity is important for Raoul Wallenberg Academy (RWA) and is something we want to protect, which is why we want to share how we will process your data from 25 May so that you feel secure.
Read our Privacy policy here.
Support us
Do you want to support Raoul Wallenberg Academy with a single premium gift. Insert your donation in to our 90-account.
Iban-number: SE1150000000052061091520
SEB:s Bic-code: ESSESESS
Address to SEB : SEB, 106 40 Stockholm